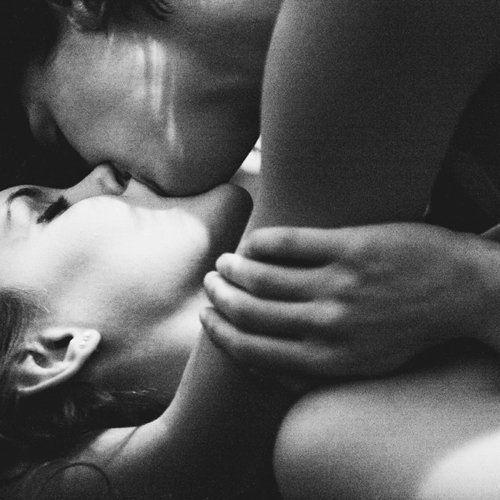 Sure the usual standby sex positions like missionary, cowgirl and doggystyle work for many of us. However, if you've noticed they don't really do it for you or you're looking to switch things up and take your sex life to a new level, it might be time to try some new positions. We love these super hot sex positions that we found on SheKknows and decided to share some of them with you. Even if they don't all work for you, half the fun is in trying! 😉
1. The Butterfly or Modified Missionary –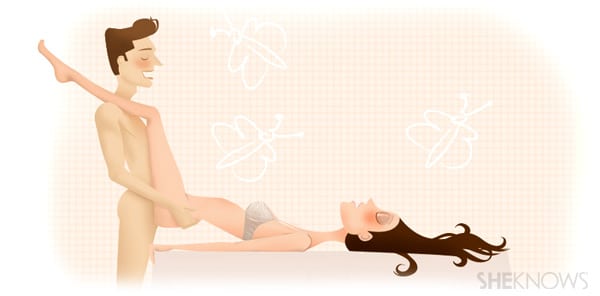 How to – With the woman on her back and her hips on the edge of the bed, the man penetrates her while standing. She then puts her legs over his shoulders and tilts her hips slightly upwards.
Why you'll like it – If you enjoy really deep penetration, this is a great position for you. The Butterfly gives a wonderful angle for cervical stimulation with deep penetration that can produce some intense vaginal and uterine orgasms. With more shallow penetration, a man can stimulate the anterior vaginal wall to hit the G-spot. You also get the added benefit of lots of sexy eye-contact and a full  view of your partner's body!
2.  Modified Missionary Alignment –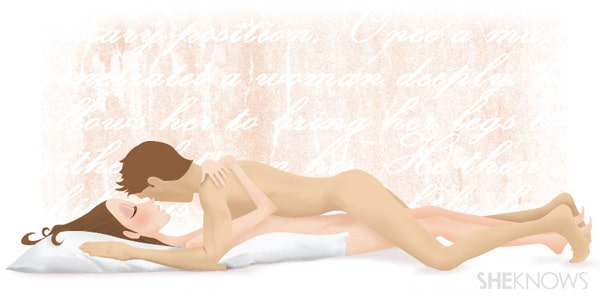 How to – A couple starts off in missionary position. Once a man penetrates a woman deeply, he allows her to bring her legs together between his. He then shifts his weight slightly forward so that the shaft of his erection is producing firm pressure and friction on her clitoris as he moves.
Why you'll like it – This position is perfect for a woman who prefers to have some clitoral stimulation during penetration to get her off. The simple tweak on missionary is super easy to manoeuvre – in other words, you don't need to be a yogi or a gymnast to pull this one off…and hopefully have some really great orgasms together!
3.  The Seated Scissors –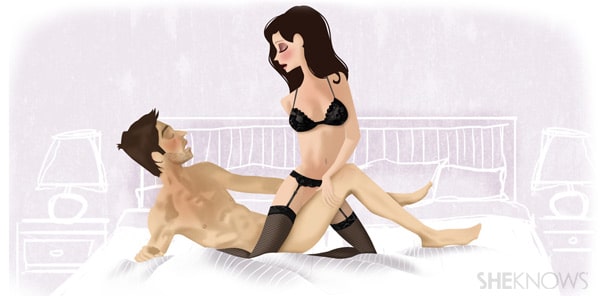 How to – This one looks like a lot of fun! With the man laying flat on his back and his knees bent, she straddles him with one leg to the side of his hip, and the other leg between his legs.
Why you'll like it – This position is awesome his position allows the woman to have the control in order to determine the depth and angle of penetration, as well as how much clitoral stimulation she gets. With this position, the woman can then find just the right spot to grind against his pubic bone with him inside her. She controls the pace, the depth, and the amount of pressure and friction she receives. In other words, with this much control it's basically a recipe for some mind blowing orgasms!
(All photos via Google and SheKnows.com)
Which position are you most excited to try?
Looking for dates in Cardiff? Double your chances and meet Cardiff singles today.
Save