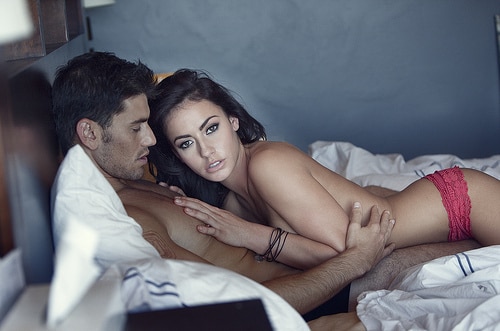 When you've been in a long-term, committed relationship you tend to forget certain things about what it's like to be single. For example, what it's like to wake up in a guy's bed for the first time with only last night's outfit to wear home. My ex once told me that he liked how I dealt with our first "morning after" together:
"You were scrambling around my apartment trying to locate your underwear. When you realized you only had the pair you'd worn over to my place you said "fuck it!" – you flipped them inside out, and put them on anyways before calling a cab."
"I did not do that?! Eww, I feel gross for my younger self"
"No it was actually kind of a turn on. I realized then that you were laid back and low-maintenance, which is a good thing"
Although my ex remembers the moment was sexy and humorous, I still cringe whenever I think about it.
In my advanced age, I've realized that what was once bearable at 23 (sleeping in last night's makeup, eyes scratchy from falling asleep wearing contacts, last night's underwear) just isn't cute at 33. Now that I'm older and marginally wiser, I hate being caught unprepared. I was reminded of this again recently, when I slept over at the house of the guy I'm casually dating and found myself without my toothbrush or my favourite moisturizer. In my case, along with greater age and wisdom comes a higher maintenance beauty routine.
No one likes to wake up feeling gross, so I thought I'd share with you my tips for creating a "Sexy Sleepover Survival Kit" that you can bring with you on dates. If I have the slightest inkling that I might not be sleeping in my own bed, I make sure I pack my toothbrush plus the following items before leaving the house.
1. Condoms: Although most guys who want to actually get laid will have condoms on hand, I like to bring my own just in case and suggest you do the same. Why get caught unprepared, right? As we know, condoms aren't one-size-fits-all so I like to bring condoms in a couple of different sizes and varieties. I love the selection of top-of-the-line condoms that Luckybloke carries because you can purchase them based on size.

2. Lube: Don't forget lube! Not only does lube make sex feel great, it can actually make safe sex safer by reducing friction that could lead to a torn condom while also making condoms more comfortable. Not sure what to buy? My favourite company Lucky Bloke also carries a variety of different lube samplers that include a bunch of single use lube packets in different formulas that are perfect for travel.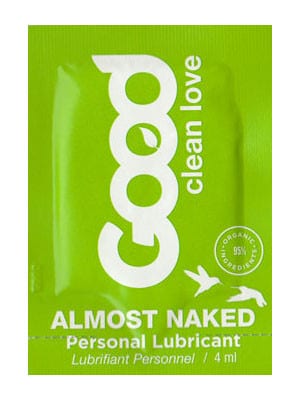 3. Facial Cleansing wipes:  If I could give any teen or 20-something skin care advice it's this: always remove your makeup before bed. Your face will thank you in ten years. However, carrying around a bottle of cleanser can be cumbersome and messy. That's why I always bring a pack of facial cleansing cloths that remove dirt and make-up in one sweep. Healthy skin + no racoon eyes in the morning = a total WIN.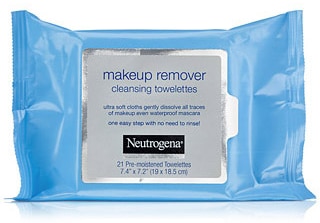 4. Mini bottle of moisturizer: Although I'm pretty comfortable with how I look without make-up on, if I don't moisturize before I go to bed my skin looks ashen in the morning. I recommend bringing a travel sized amount of moisturizer in your survival kit (this is a great way to use up all the free samples you get from the beauty counter!) If your moisturizer can also double as a body lotion, even better. 
5. Contact Solution and glasses:  There's almost nothing worse than falling asleep while wearing your contacts because you don't have the proper products to remove them. Even if I'm just heading over to a friend's place to watch a movie I always bring a small container of contact lens fluid, my contact case and my glasses in case my eyes get dry. Besides, girls in glasses are sexy.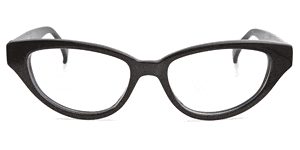 6. Earplugs:  Say what?! Yes, I said earplugs! Confession: I sleep with earplugs almost everyday. The habit started when I lived in an apartment located on a very busy street and I kept it up when I fell in love and moved in with a guy who snored. Now I can't fall asleep without them in my ears. Feel free to judge and talk about me all you want, I WON'T BE ABLE TO HEAR YOU.
6. Medication: Oh wait! There is something worse than waking up with scratchy contacts: waking up and realizing that you are without your morning dose of birth control/acne medication/xanax/brain drugs/what have you. For your own sanity and peace of mind, don't leave home without them. The last thing you want to be worrying about in the morning is "I should probably get home to take my meds" when really all you want to do is snuggle in bed (or go for another round!) with your sexy lover.
7. Personal wipes:  Sometimes you just need to freshen up down there. The Pjur Med Clean Wipes are great for this kind of situation because you can use them directly on your skin or to clean any sex toys you may have used. They're convenient and will leave you feeling so fresh & so clean.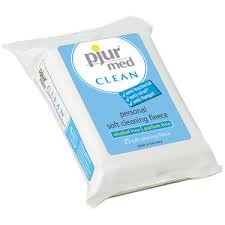 *If you're scared to touch the soap in a someone's bathroom, you should not be dating this person.
8. An extra pair of underwear – As someone who likes to change her underwear multiple times throughout the day, I say that there's no shame in making sure you have an extra pair of underwear on hand.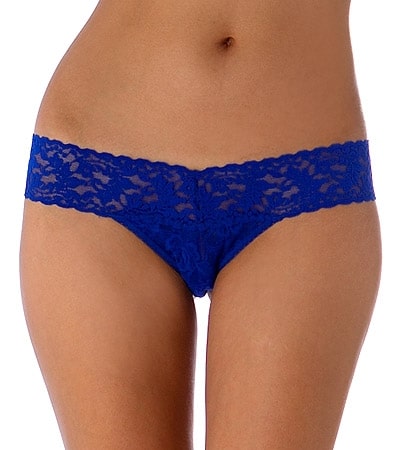 9. Mouthwash – I know I already reminded you to pack your toothbrush, but I also like to bring a small travel sized bottle of mouthwash to use. Brushing your teeth immediately before or after performing oral sex can create small abrasions that can make you susceptible to STI's and other infections. Instead, freshen up using mouth wash.
10. Case – If you pack wisely, you should be able to stash everything away in a cute case that says "I'm a confident, sexy woman who's prepared for anything" (photo via Target)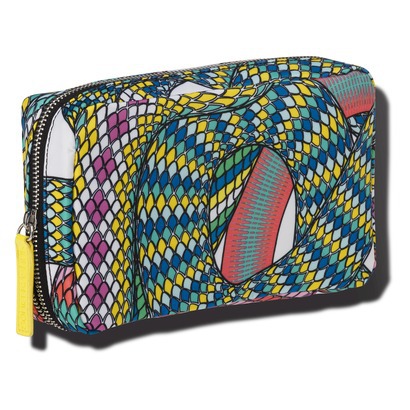 What's in your overnight bag? Share with us in the comments!
Looking for dates in Oxfordshire? Double your chances and meet Oxfordshire singles today.
Save