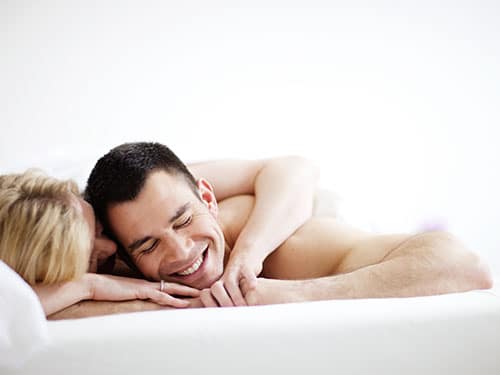 1. He wants to watch. As in, watch you please yourself. Nothing turns a guy on more than watching the girl he's with turn herself on. Show him exactly what you like and how you want to be touched.
2. He thinks you're the hottest woman in the world.Why? Well, because you're naked. And you're letting him have sex with you. Easy as that. Women are always so caught up with wondering if their partner is judging their bodies or picking out their flaws, but men aren't worried about if your thighs look fat or not. He's too busy trying to get in between them.
3. He doesn't know how he feels. Men can easily separate sex and their feelings. When he's having a great time in bed with you, it might seem like he's in love…until it's over. Take everything a guy says in the heat of the moment with a grain of salt…it could just be the sex talking.
4. He is worried you aren't enjoying yourself. During sex, a guys inner monologue usually goes like this-"Is she making noise? Does she like what I'm doing? I hope she's not bored. Should I ask her?" As much as he is excited about an orgasm of his own, his ego is more worried that he won't live up to your expectations. Let's face it, every man want to be the best you've ever had.
5. He's glad you're not a porn star. Porn stars are hot…from a distance. Most guys don't want to be with a girl who will let them do anything to her and never say no, or who wear a pound of make-up and moan like they are trying to get an Oscar for best actress. Men like real women…like you!
6. He gets turned on when you take control. Tell him what you want, or better yet, show him! Having sex with a girl who just lays on her back and smiles gets boring fast. Jump on top, whisper instructions in his ear or tie him up if you have to…this is the one time he won't complain about you being "bossy".
7. He wants to cuddle..and then do it again. Or maybe eat a sandwich. 🙂
Looking for dates in Southampton? Double your chances and meet Southampton singles today.
Save