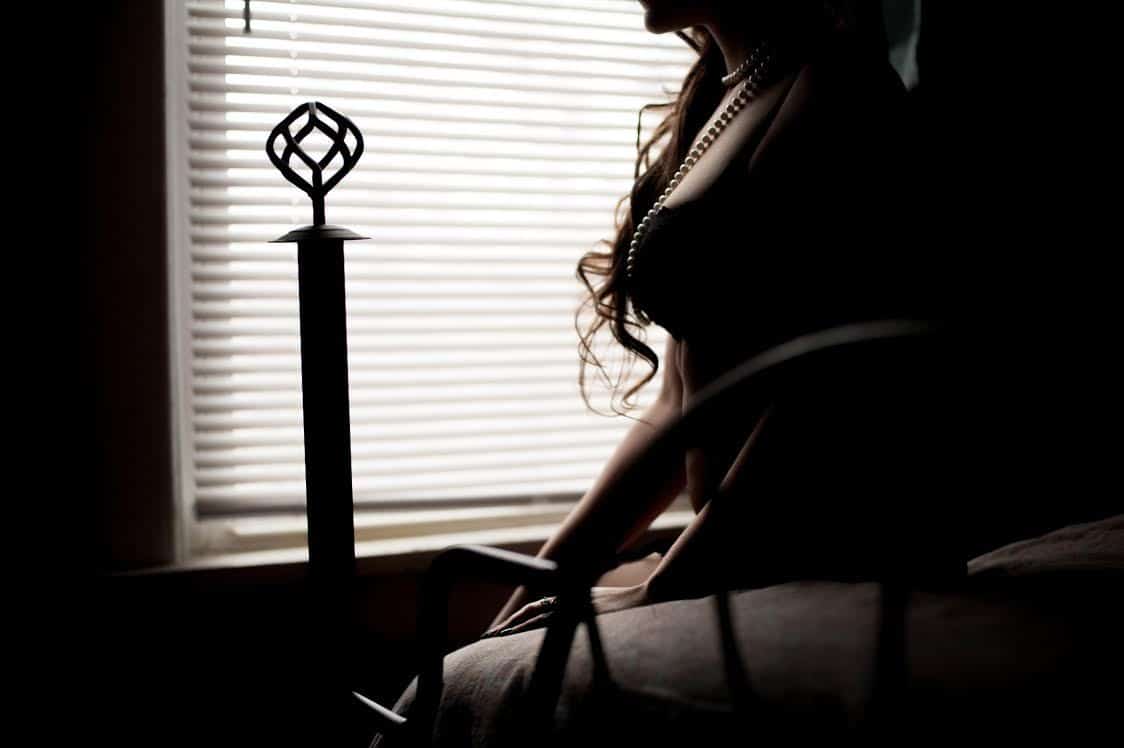 (photo credit Nico Studios)
What if your partner of 30 years suddenly left you and you were forced to reevaluate your life…and sexuality? What does exploring your sexuality in your 50's look like?
These are questions that Lucie Novak answers in her poignant memoir, A Woman with (No) Strings Attached: A memoir, which follows the sexual exploits and liberation of a woman in her fifties. Lucie Novak's carnal adventures range from the hilarious to shocking resulting in a thought provoking account of sexual exploration.
For those of you who are embarking on your own mature sex dating experience, we caught up with the author to see if she'd be able to provide us with a few tips.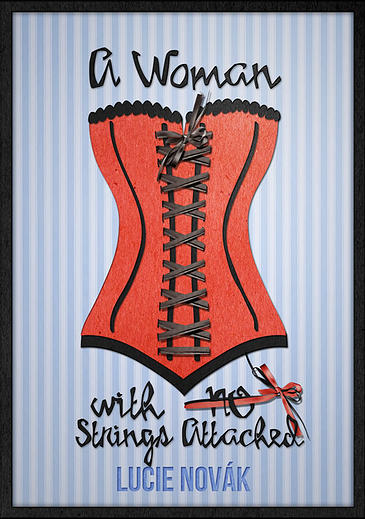 What made you want to explore your sexuality in your 50's? 
I was going through a lot of changes in my life. My husband of over 30 years left me for another woman, I felt old, unattractive and despite having many good friends, lonely. Then what started with talking about my problems to an old friend developed into a new love. After years of thinking that sex was not really important, and that skiing was much more exciting, I discovered what I have been missing all those years. I met a man who was comfortable talking about sex, and patient and interested enough to introduce me to sex which was not like a gift, sex where my pleasure was as important for him as his own. I realised what most other women probably always knew, sex was fun. I became confident and happy. I had an unusual, full sexual life. And then, it became even more unusual and not following conventional path or morality,
How is sex different in your 50's than it was in your 20's, 30's and 40's? 
I never thought I was a sexual being. I was not interested in sex as a young woman, and really only became sexually active because it was expected of me. I heard somewhere that "sexual freedom was the only freedom young people in a communist society had". Age 17, I seemed to be the only virgin among my friends in Prague. It felt like a liability. I always had a lot of male friends, but I did not feel they found me particularly attractive. I thought "Men only want to be my friends". It was most likely never true, but I believed it.  At 19, I started having sex, but never really saw what the big deal was. It was not unpleasant, just not very exciting or interesting. Did I meet wrong men? Maybe, maybe it was me. I got married to a man who liked sex but did not really like touching. We had a good marriage with frequent but unimaginative sex and had two children. We never talked about sex, I tried, but I was met with silence.
In my fifties, after my divorce, I became a lover of a North American man who talked about sex openly, who asked questions, and did not find any topic embarrassing. I liked that. I have always been rather direct, finding a man to whom I could talk about anything was great.
That was made even easier by the fact that a lot of our communication was on line. It is easier to type things than to say them. I became confident, and for the first time in my life, I did not think that "men only want to be my friends." I felt sexy. It is a nice feeling.
I changed rather fast, so my partner was probably right that it was all "in line with my personality". I am a curious woman who likes to learn new things. I learnt a lot about sex. And after couple of years it all became much more adventurous.
What is one thing you have learned from your sexual adventures that you share in the book? 
I learnt that a good lover is not selfish, he or she is as interested in giving pleasure as  in getting it.  Good lover pays attention, communicates, gives and accepts feedback. Gentle, tactful guidance. Guessing is hard work.
 What advice would you give a woman in her 50's who is considering going on a similar sexual adventure/re-awakening?
Be bold, try new things. Of course, you also need to be careful. Don't be afraid to experiment.  If you don't know, ask, or read about it. Sex gives you confidence and makes you more attractive. But it also works the other way round. Being attractive affects the way you feel and behave. I always worked out, used make up and dressed well, but in my "sexual revolution" I started wearing stockings and lingerie instead of my very sensible sports bras and cotton panties. And I discovered that wearing that sexy underwear made me feel different, sexy, attractive, even if nobody else knew I was wearing it. Strange but true.
My other advice would be "Don't do things you don't want to do". Don't let people treat you without respect. But to be able to do that, you first need to start respecting yourself.
What do you love about casual sex and why would you recommend it?
Sex without love can be liberating, you can try things, and there is less pressure.  My situation was unusual, my partner knew about my casual sexual partners, in fact it was him who started the whole adventure. Like Lucie in my book, I used to think that sex can be only enjoyed with love.
In the book Lucie says:
"I love sex because I love you, Tom"
"Nonsense, you would enjoy sex even without love, do you want to try?" Tom said.
So she tried, like I tried. He was right. Meeting those men made me learn things, what works, what doesn't.  And we had great fun.  But there is a difference.
Even sex with a very skilful casual lover is nothing comparing to the amazing feeling of sex with your true love. Sex with love is different.
What made you want to write this book and what do you think our readers could learn from it? 
I think it is a good story. This is a book describing a journey of an unlikely heroine, an older newly divorced woman who lacks confidence, who feels her life is over. But then with support of her new love, she is bold enough to explore new things and to go through a thorough metamorphosis. She makes mistakes, but she learns from them.
It is a journey  of a woman who is not afraid to get in line with her personality, break the taboos of "Older women do not like sex" Women only enjoy sex with love" " Women like to be guided, told what to do"," Jealousy is always connected with love" All that.
It is a story of bold moves, adventure, and despite of those extramarital affairs, honesty.
It is also about "Life does not end after 50. "
It is also a story of love and friendships.
The main reason I wrote it? I would like to read a book like this.
Thanks Lucie for the great interview? If you have any questions, feel free to leave them in the comments!
Looking for dates in Devon? Double your chances and meet Devon singles today.
Save