With the season of more heat, longer nights and less clothes officially upon us, you may have noticed that you're feeling a bit friskier than usual. However, for those of you who are looking to make your summer as sexy as possible, it may be wise to consider a "Summer Sex Ed Refresh." Think about it: as adults, we take cooking classes to master our skills in the kitchen, gym classes
to improve our bodies and language courses to brush up on our French, and yet the vast majority of us have not brushed up on sexual education in a long time.
According to a recent survey, 94% of Canadian women have not had a Sex Ed class since high school.  While this statistic may not be surprising to some, sex expert and author Dr. Jess O'Reilly, PhD, believes it is a major issue.
Dr. Jess is a Toronto-based sexologist (PhD), author, counsellor and television personality.  She is the author of the best-selling book Hot Sex Tips, Tricks, and Licks and she speaks regularly at conferences and entertainment events. She's also currently a host on Playboy TV. Dr. Jess knows her stuff!
"The summer season brings an increase in energy levels, vacation time, romance and sexual desire for most Canadians yet the majority of people haven't learned anything new about sex in years. Just a little education can take our sex lives up more than a few notches," says Dr. Jess.
To make sure you're all getting the most out of this season of hot, steamy nights, we caught up with Dr. Jess so she could provide us some tips on how to have better sex this summer.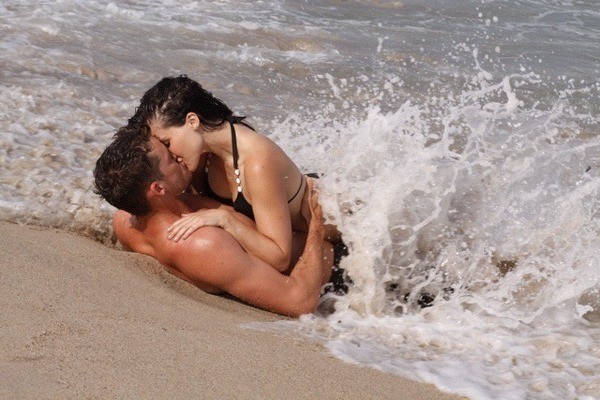 How do you explain the increase in energy and sex drive that occurs during the warmer months?
Energy levels, mood and sex drive can increase during the summer months due to hormonal changes in the body. For example, Melanocyte Stimulating Hormone (MSH) has been linked an increase in sex drive and sunlight can trigger an increase in production and secretion. Similarly, serotonin, a neurotransmitter associated with an elevation in mood, has also been linked to sunlight exposure. Longer days also mean an increase in dopamine levels which can in turn trigger an increase in testosterone which fuels sex drive. Practical changes (e.g. more socializing, lighter workloads, longer weekends, relaxed vacations) also tend to help reduce stress, boost happiness and rev up the libido during the summer months.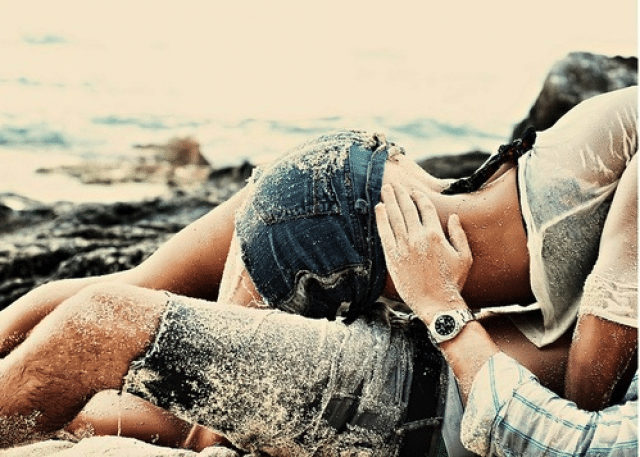 If a couple is looking to get creative & break out of their routine, what are a few things they could try this summer?
1. Make a rule that you can't have sex in your bed for a period of 2 weeks — even if you're on the floor next to your bed, the slight change can heighten the mood.
2. Instead of planning a date night, take turns surprising one another with sex (or just an intimate/sexy activity) once per week. When I've assigned this homework to couples, they've met with a great deal of success. Some of the surprises they've come up with include bubble baths, hot oil massages, playing with food in the bedroom, lingerie shopping, phone sex, a lunchtime rendezvous, blindfolded role play scenarios, half-naked picnics, backseat make out sessions and even a visit to a strip club. The key is to maintain a balance between planning and spontaneity by ensuring that you really do take turns taking the creative lead.
3. Read a good erotic story together. Now that the Fifty Shades dust has settled, some higher quality work has emerged to suit every possible taste. Violet Blue curates some of her favourite stories in Sweet Love: Erotic Fantasies for Couples and Alison Tyler compiles short stories in Down and Dirty. Even reading a few passages might inspire you to act a scene out on your own.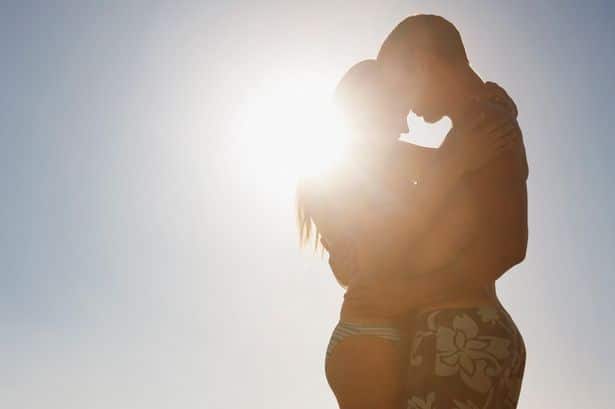 When it comes to outdoor sex or sex in unexpected places, is there anything couples should be aware of to make the experience more pleasurable?
Oh yes! Planning ahead matters. I have clients who have been eaten alive by mosquitoes (in all the wrong places!), broken tents and capsized sailboats. One even got poison ivy. Obviously you want to put your safety first, but a few packed essentials can help too; a thick blanket, bug spray, sunscreen and a tent make for a good start.  Being spontaneous doesn't have to mean being unprepared. Make sure you have a birth control that you don't need to worry about taking, like recently approved Jaydess, a new contraceptive option that lasts for three years and can give you peace of mind and freedom from worrying about a daily routine." You might also want to make changes incrementally as opposed to trying to getting too wild right away. For example, a little foreplay on your balcony or in your own backyard at night offers an element of exhibitionism and the thrill of getting caught while providing a safety net, as you can slip back inside at anytime.
If you could provide 3 pieces of sex ed advice, what would they be?
1. Talk about sex and ask questions. Talk to your friends, your partner, your therapist and even your parents if they're open to it. We spend so much time consuming sexual imagery, trying to be sexy and even having sex, but we spend very little time having serious conversations about it. Talking about sex helps you to acknowledge your boundaries, work through your concerns, seek answers to questions and normalize the spectrum of sexual normalcy. If you've ever had a sexual concern or hiccup, chances are that millions of others have faced the same challenge — we all have a lot to learn. And remember that sex talk doesn't always have to be serious; laughter helps you to shed your inhibitions both in and out of the bedroom.
2. DIY. Not only is solo sex good for your health (it relieves stress, promotes a good night's sleep, reduces pain, improves your mood and encourages circulation), but it also enhances partnered sex, as it's connected with higher levels of sexual functioning in terms of desire, arousal and orgasm. As masturbation helps you to develop greater comfort with your own body and its unique responses, you'll both benefit from the resulting boost in sexual self-esteem.
3. Get 'covered.' Worrying about your birth control 'in the moment' can ruin the mood.  Choosing a birth control that you don't need to think about everyday allows you the freedom to get spontaneous.  One option to consider is Jaydess, a new, long-term, reversible contraceptive that offers a more convenient alternative to commonly used daily options like the birth control pill.  It leaves you stress-free to have sex whenever – and wherever you feel like it without the worry of an unplanned pregnancy.
Final tips from Dr. Jess…
Get to know your body. There's nothing like a little anatomy 101 to help improve your sex life.  Do you know where your fourchette is?  Did you know your clitoris has legs? Learning the ins and outs of your erogenous zones (they vary depending on your body's temperature) will go a long way towards knowing how to get the most pleasure from them.
Get active. Working out produces high endorphin levels and will leave you feeling better about yourself.  Taking care of your body and working up a sweat with your partner is one of the best ways to get turned on and the pheromone release can have a subtle effect on your levels of attraction. Who knows? Some competition on the tennis court might just lead to some playful roughhousing in the bedroom.
Get out of your comfort zone. Try something neither of you has done before. The thrill and excitement of any new and challenging activity can reignite the spark you shared in the beginning when you were just getting to know one another. Including high-intensity activities in your summer plans such as roller coaster rides, biking, hiking, etc. can help reinvigorate your love life.
(Photos via Off the Leash, Kiss 108, WWM, Hombre1, Irish Mirror.)
Do any of you have any summer sex tips that we missed? Share in the comments!