Adult Dating
Casual Sites in the US are more popular than ever with dating sites doing the best to provide exciting free dating experiences. Whether you're nursing a broken heart, too busy for something serious or just want to have fun. Then casual dating is the best way to have your cake and eat it. If you're unsure where to start, we've got your covered. Check out our best tips for using adult dating sites in the US below.
Forget trying to pick up a casual date at a crowded bar, with No Strings Dating you can browse profiles, flirt instantly with members, exchange photos and decide when and where to meet-up discreetly. Forget boring long-term relationships! The only thing serious about dating sites in America is how seriously fun (and hot!) it can be. To get the most out of your American casual dating site experience, check out our top five tips to no strings dating in America below, and make sure to let us know if we've missed anything.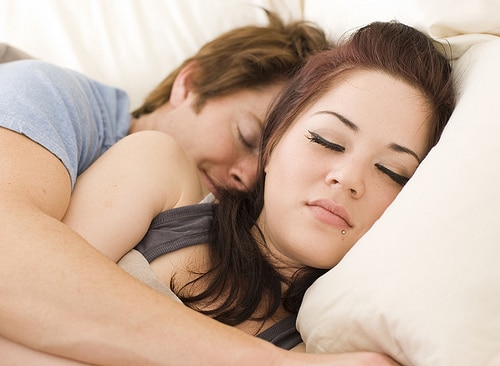 1. Don't hold back.
If you're casual dating, there is no point in holding back or censoring yourself from what you really, really want. This is one of the only times in your life when you can be totally selfish when it comes to your sexual wants and desires, so take advantage of it! The best thing about adult dating sites in the US? It's a HUGE country-meaning that there are tons of opportunities to meet the sexual partner of your dreams. If you're looking for casual sex online, make sure to include what you're into on your profile and be specific about what you're hoping to find. It's the internet, don't be worried about shocking anyone! Image via MyDearValentin on Flickr.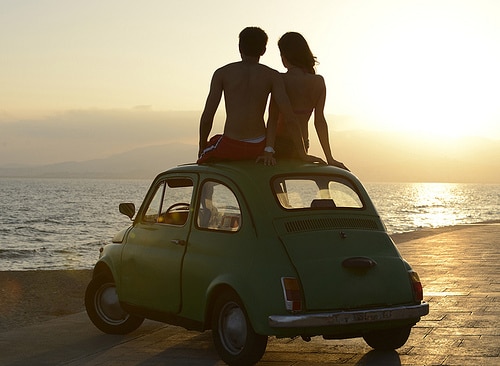 2. Check your expectations at the door.
Before you start casually dating, make sure your expectations-or lack thereof-are in check. Hooking up and having casual sex with someone doesn't mean that you'll fall in love. Have amazing sex? Yep. Get married? Probably not! Who wants to get married, anyway? Using casual sites is about having fun, so stop worrying about the future and get it on! Image via MyDearValentin on Flickr.
3. Expand your search.
Sorry to be Captain Obvious again, but have we mentioned just how BIG the US is? Bigger is always better, right? Who says you need to be limited to your own zip code when searching for casual sex partners? If you're willing to expand your search, you might find someone who is well worth the wait or the plane ticket. In the meantime, there are plenty of ways to connect with a casual sex partner digitally-Facetime in the shower, anyone? Image via MyDearValentin on Flickr.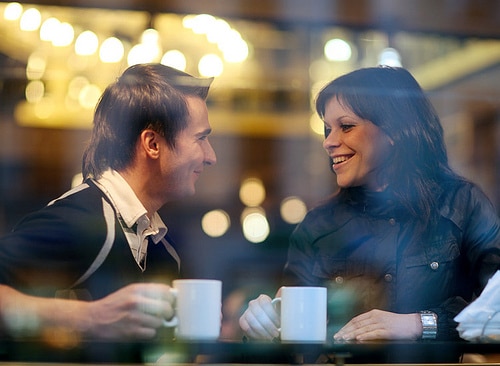 4. Date more than one person at a time!
Juggling multiple dates might be frowned upon when it comes to "traditional dating", but in the free dating world, it's encouraged! It's important to prevent getting attached to one person as things can get confusing when emotions and feelings get involved…the best way to do this? Distractions! It's hard to worry about why some guy hasn't called you back when you're underneath another one, who's even hotter. There is no commitment when using dating sites, so keep your options wide open. Image via MyDearValentin on Flickr.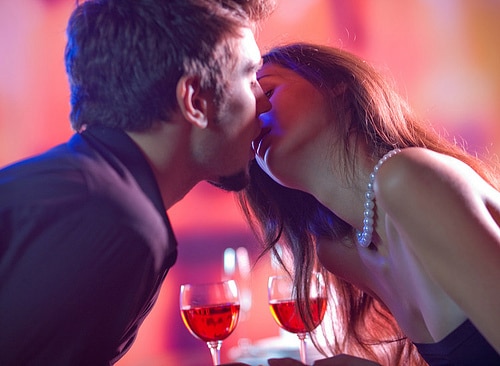 5. Don't hang out at home.
While the main attraction when it comes to casual dating is obviously horizontal naked time, it's still important to enjoy each others company in public. Grab a bite to eat before your adult sleepover, or hit up Starbucks together on a lazy Sunday morning. Yep, it's "Casual", but it's still DATING, so don't forget that for the sex to be amazing, you have to genuinely enjoy spending time with the person you're sleeping with. You don't need to be in love-just a teeny little bit of like will do. Image via MyDearValentin on Flickr.
Loads of Naughty Singles Online
If you're tired of the drama, stress and boredom that comes along with serious relationships, you're in the right place. No Strings Dating US is a great free dating site for adult dating and naughty fun, boasting loads of the hottest members in the United States. If you're 18 or older, you can sign up for FREE, create a profile and instantly begin connecting with real, sexy singles who are looking for no strings attached fun, right now, with you.
Meet Hot Girls & Guys in the United States
Forget trying to pick up a casual date at a crowded bar. With No Strings Casual Sex Sites in America you can browse profiles, flirt instantly with members, exchange photos and decide when and where to meet-up discreetly. Search for adult dating in any city in the United States or even around the world, perfect if you are traveling and want to have some fun. Whether you want to find casual fun, a one night stand or a friends with benefits situation, we are here to make sure your sex life never gets boring. Get started with a great in casual sites today and join No Strings Dating, it's quick, easy and free.

Adult Dating Sites
We have a range of adult dating sites. Looking for Cougars, Slappers, BBW, Grannies, Married, Fuck Buddies or Swingers in the United States? You'll be sure to find someone to match your taste!
No Strings Dating Sites
If there is a niche that one of our adult dating sites doesn't offer, then just let us know. We will do our best to help you find the right, free dating sites for you!